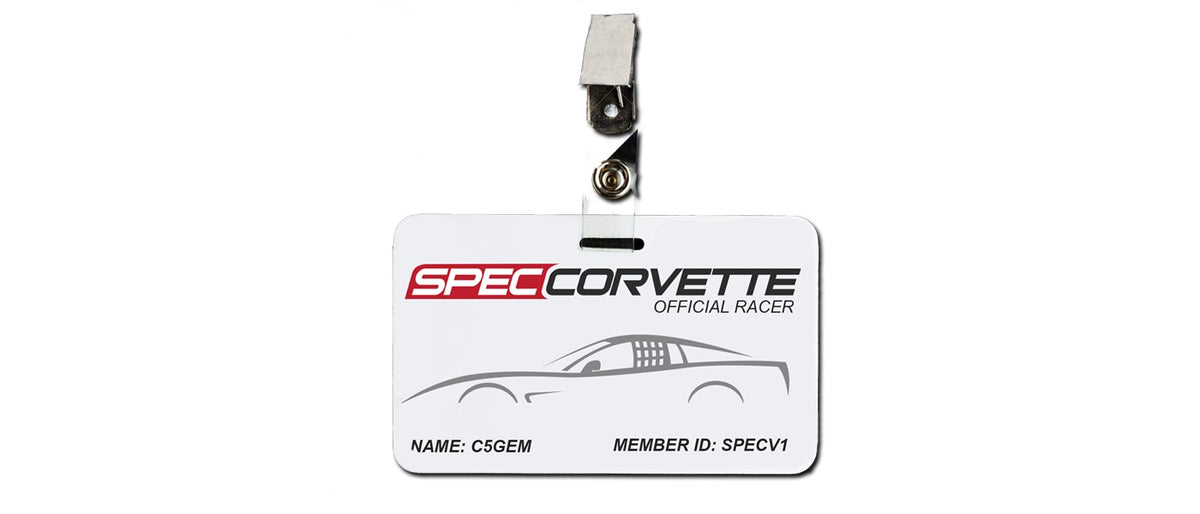 Racer Registration
Product information
$99.99
Description
The SPEC CORVETTE registration process is put in place to accomplish a couple of things. First, we want to learn more about you! We are a fun group of racers that differ in experience levels from the leisurely trackday enthusiast all the way to Pro Level Trans am racers with everything in between! We want to learn as much as we can from the racers in order to develop a fast, fun, educational, and competitive racing field. Secondly, the SPEC CORVETTE racer discount for the sponsored Spec Parts packages are ONLY APPLICABLE to APPROVED SPEC racers. What does this mean? Basically, the negotiated discounted pricing for SPEC parts can ONLY BE PURCHASED by a bona fide and approved SPEC CORVETTE race car build. Any false statements to obtain SPEC parts under discounted pricing with no intention to build a SPEC CORVETTE will be subjected to credit card back charges to the full retail amount.

Yearly Renewal Fee: $99 
So what does registration get me?
Full access to racer discounts for all manufacturer sponsors of the SPEC CORVETTE racing series.
Individualized coupon code to purchase products thru the website under SPEC racer discount.
Added to our private email list of announcements, schedules, product deals, and priceless knowledge from racers around the US.
NOTE: Registration does not guarantee approval. Once you register and answer questions below, your application will be reviewed by the board members for approval. Once you are approved, you will get an official approval letter by email within 3-5 business days. If you are not approved, you will get a full refund to your payment account. If you have any questions, feel free to email thru the "
Contact
" section on the home page.